Hale County Child Nutrition Program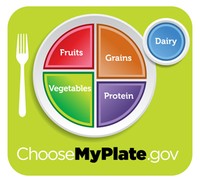 Point of Sale Software
The Child Nutrition Program operates under a Point of Sale (POS) system, which means each student must type in their student ID# (or PIN) in order to purchase any item. Under POS, each student has an account and the correct amount is removed from the account when the child purchases an item. Parents are encouraged to send money to be placed on the student accounts. Please place the child's name or PIN number in the memo portion on checks. All money left on the account at the end of the school year stays with the student and will transfer to the next grade. Refunds are only granted if a student withdraws from the school district or if there is a change of status for that student.
PRICING
Breakfast
Available at all schools.
Breakfast - $1.50
Reduced Breakfast - $0.30
Lunch
Elementary Lunch (Pre-K - 6) $2.15
Middle and High School (7-12) $2.15
Reduced Lunch - $0.40
Extra Milk - $0.35
Visitor Lunch - $4.00
Employee Lunch - $2.90
CHARGE POLICY
It is the policy of the Hale County Board of Education that charged meals are not allowable for either students or employees in the Hale County School System (Hale County Policy DFGC).
MENUS AND OFFERINGS
All menus are posted on the Hale County Board of Education website.
NATIONAL SCHOOL LUNCH PROGRAM
Hale County Schools participate in the National School Lunch and Breakfast program. Some students may qualify for free or reduced-priced meals. Applications are available in each school office and on the Child Nutrition Program section of the website.
Hale County Schools follows the Offer versus Serve policy sponsored by the USDA. Offer vs. Serve is intended to decrease waste and costs by allowing students to refuse up to two components in a lunch and one component in a breakfast. The lunch components consist of a meat/meat alternative (cheese, beans or yogurt), grain (bread, rice, or noodles), vegetable, fruit, and milk. The breakfast components consist of an entree', fruit/juice and milk.
NATIONAL SCHOOL BREAKFAST PROGRAM
Currently we offer breakfast to students at all locations. A paid breakfast is $1.50 and a reduced price for breakfast, for those who qualify is $0.30.
SPECIAL DIETARY NEEDS AND FOOD ALLERGIES
The Child Nutrition Program is happy to accommodate students with special dietary needs and food allergies within our abilities. Students must provide written medical documentation from the treating physician in order to provide for this accommodation. This documentation must include, but is not limited to, a statement of what the allergy is, what dietary changes from the traditional school meal are necessary, what specific foods must be omitted or substituted and what dietary items can be used to replace them with. This documentation should be given to the school nurse. A link to the diet prescription form is located on the Child Nutrition Program section on this website.
---
Non-discrimination Statement: This explains what to do if you believe you have been treated unfairly.
"The U.S. Department of Agriculture (USDA) prohibits discrimination against its customers, employees, and applicants for employment on the bases of race, color, national origin, age, disability, sex, gender identity, religion, reprisal, and where applicable, political beliefs, marital status, familial or parental status, sexual orientation, or if all or part of an individual's income is derived from any public assistance program, or protected genetic information in employment or in any program or activity conducted or funded by the Department. (Not all prohibited bases will apply to all programs and/or employment activities.)
If you wish to file a Civil Rights program complaint of discrimination, complete the USDA Program Discrimination Complaint Form, found online at http://www.ascr.usda.gov/complaint_filing_cust.html, or at any USDA office, or call (866) 632-9992 to request the form. You may also write a letter containing all of the information requested in the form. Send your completed complaint form or letter to us by mail at U.S. Department of Agriculture, Director, Office of Adjudication, 1400 Independence Avenue, S.W., Washington, D.C. 20250-9410, by fax (202) 690-7442 or email at program.intake@usda.gov.
Individuals who are deaf, hard of hearing or have speech disabilities may contact USDA through the Federal Relay Service at (800) 877-8339; or (800) 845-6136 (in Spanish).
USDA is an equal opportunity provider and employer."
El Departamento de Agricultura de los Estados Unidos (por sus siglas en inglés "USDA") prohíbe la discriminación contra sus clientes, empleados y solicitantes de empleo por raza, color, origen nacional, edad, discapacidad, sexo, identidad de género, religión, represalias y, según corresponda, convicciones políticas, estado civil, estado familiar o paternal, orientación sexual, o si los ingresos de una persona provienen en su totalidad o en parte de un programa de asistencia pública, o información genética protegida de empleo o de cualquier programa o actividad realizada o financiada por el Departamento. (No todos los criterios prohibidos se aplicarán a todos los programas y/o actividades laborales).
Si desea presentar una queja por discriminación del programa de Derechos Civiles, complete el USDA Program Discrimination Complaint Form (formulario de quejas por discriminación del programa del USDA), que puede encontrar en internet en http://www.ascr.usda.gov/complaint_filing_cust.html, o en cualquier oficina del USDA, o llame al (866) 632-9992 para solicitar el formulario. También puede escribir una carta con toda la información solicitada en el formulario. Envíenos su formulario de queja completo o carta por correo postal a U.S. Department of Agriculture, Director, Office of Adjudication, 1400 Independence Avenue, S.W., Washington, D.C. 20250-9410, por fax al (202) 690-7442 o por correo electrónico a program.intake@usda.gov.
Las personas sordas, con dificultades auditivas, o con discapacidad del habla pueden contactar al USDA por medio del Federal Relay Service (Servicio federal de transmisión) al (800) 877-8339 o (800) 845-6136 (en español).
El USDA es un proveedor y empleador que ofrece igualdad de oportunidades.